Gregory Schwed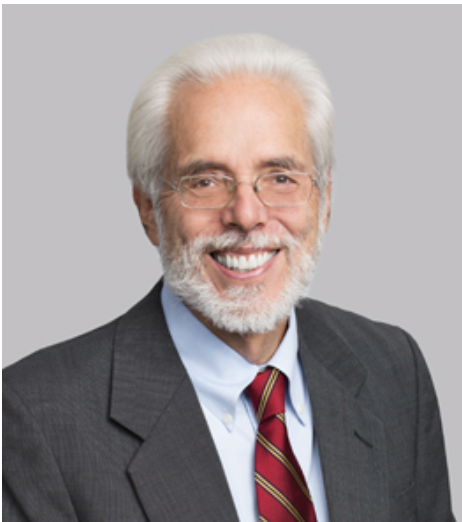 Greg Schwed concentrates his practice on bankruptcy, creditors' rights, and related litigation. His clients are typically institutional lenders and creditors in reorganizations, liquidations, insolvency planning, preference defense cases, bankruptcy asset sales and loan workouts.
Representations have included:
Defrauded investors in the Bernard Madoff and Bayou Securities Ponzi scheme bankruptcies, including the appellate decision that limited the Madoff trustee's "claw-back" powers under Bankruptcy Code Section 546(e), thus protecting innocent Madoff customers from over $1.6 billion in potential litigation exposure. In re Bernard L. Madoff Inv. Secs. LLC, 773 F.3d 411 (2d Cir. 2014).

Major accounting firms in various insolvency and bankruptcy settings.

Banks, brokerage firms and other institutions in subprime, bankruptcy and litigation contexts.

The Chapter 11 examiner for a failed hedge fund.

Successful litigation in In re United Merchants and Manufacturers, 674 F.2d 134 (2d Cir. 1982) (establishing unsecured creditor's right to attorneys' fees and liquidated damages in a reorganization); In re G. Heileman Brewing Co., 128 B.R. 876 (Bankr. S.D.N.Y. 1991) (holding unconstitutional the Bankruptcy Code power to reject contracts when in conflict with state liquor regulations); In re Trans World Airlines, 145 F.3d 124 (3d Cir. 1998) (establishing aircraft lessor's right to an administrative claim for airline's failure to meet maintenance conditions); In re NTL (Maxcor v. Schoenfeld, Index No. 6004 10/03) (N.Y. Sup. Ct. 2004) (ordering equitable adjustment of Chapter 11 company's post-confirmation "when-issued" market); In re Bayou Group (U.S. v. Israel, 05-CR-1039 (CM)) (S.D.N.Y. 2008) (District court establishing new law requiring reserve fund for defrauded Ponzi-scheme investors); and In re Anderson News, No. 09-10695 (Dckt. 55) (Bankr. D. Del. 2010) (successful motion to appoint Chapter 11 Examiner).
Greg has successfully litigated and represented creditors in numerous bankruptcies and insolvencies, including American Airlines, Anderson News, ResCap, Delphi, WorldCom, Refco, Boscov's, Ownit, ResMAE, Axium, Enron, Pillowtex, Ames, Covanta, Winstar, Adelphia LTV, Golden Books, Lomas Financial, Livent, Maidenform, The Wiz, Hooker Investments, Eastern Airlines, White Motor Credit, Yugo America, Continental Airlines, International Harvester, Lombard Wall, Advent, O.P.M., Massey Ferguson, UPI and Braniff.
Greg also performs pro bono work on behalf of several organizations, including End Rape on Campus, Lawyers for Children, National Alliance to End Sexual Violence, and Center for Inquiry.
EXPERIENCE
Represented The Bank of New York Mellon, as sublandlord, in connection with the sublease of approximately 324,000 square feet of office space in the building located at 225 Liberty Street, New York, New York.

Represented an international publishing company in connection with a workout agreement with a financially distressed magazine distributor.

Represented unsecured and secured lenders in a variety of bankruptcies and insolvencies, including trade creditors, banks and insurance companies; defending and prosecuting fraudulent transfer and preference litigation; structuring pre-packaged and pre-arranged bankruptcy strategies; Section 363 sales of assets out of bankruptcy.
RECOGNITION & AFFILIATION
Recognition
Former Co–Managing Partner, National Litigation Section, Loeb & Loeb LLP (1999–2005)

Highest "AV Preeminent (5 out of 5)" Professional Rating,Martindale-Hubbell Law Directory

Selected "2013 Top Rated Lawyers in Corporate Restructuring and Bankruptcy," American Lawyer Media and Martindale-Hubbell™

Named "New York Metro Super Lawyer" in Bankruptcy by Thomson Reuters (2013-2019)
Affiliation
Member, Association of the Bar of the City of New York, Committee on Bankruptcy and Corporate Reorganization (1997-2000)
PUBLICATIONS
Author, Loeb & Loeb Pro Bono Spotlight: End Rape on Campus, (July 2017)

Co-author, Deepening Insolvency: A Doctrine in Decline?, California Bankruptcy Journal, Vol. 29, No. 2(2007)
Co-author, Preparing for a Downturn, Buyouts(April 16, 2007)
Revision Author, Bankruptcy Section, New York Practice Guide: Business and Commercial, LexisNexis/Matthew Bender(2003)
Co-author, Creditors' Rights Handbook (2d ed.), Clark Boardman Callaghan(1982 and 1987)
MEDIA MENTIONS
Big Suits – In re: Bernard L. Madoff Investment Securities, The American Lawyer(February 2015)
2nd Circ. Says Picard Can't Claw Back from Madoff Customers, Law360(December 8, 2014)
Crumb's Abrupt Exit Leaves Questions for Landlords, The Real Deal(July 9, 2014)
With Billions at Stake, U.S. Court Weighs Madoff Clawback Claims, Reuters(March 5, 2014)
SEC Supports Inflation Adjustment For Madoff Victims, Law360(December 11, 2012)
Deloitte Takes Aim at AMR Trustee's 'Radical' Policy, Law360(March 1, 2012)
Anderson Examiner Spots $75M In Avoidable Payments, Law360(June 28, 2011)
EVENTS
Speaker, Loeb & Loeb IP/Entertainment Law Conference (October 7, 2015)

Speaker, Loeb & Loeb IP/Entertainment Law Conference (September 17, 2015)

Speaker, Bankruptcy for Bankers (February 25, 2010)
There were no results found.