Grace Reyes
President, AAAIM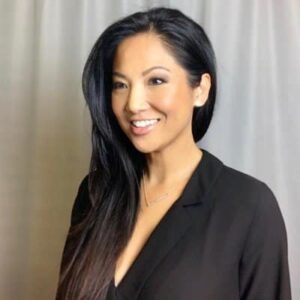 Grace Reyes is the President of the Association of Asian American Investment Managers (AAAIM), an organization with over 1,600 investment managers that have over $100B AUM and a strategic partner of the largest public pension plans in the US. Reporting to the Board of Directors, she is responsible for the overall strategic and operational planning and execution for AAAIM. It is her personal mission as well as professional mission to promote diversity and gender balance in the investment management industry.
With over 10 years' work experience, Ms. Reyes was most recently in the corporate and business development team at Switchfly, a travel firm reporting to the Executive suite. As the first hire of the team, she built international relationships with influential industry leaders and opportunities with some of the top internet and travel tech firms for the company. Prior to that, Ms. Reyes established and honed relationships with prominent investors when she spearheaded the investor relations and fundraising efforts at The Reliant Group, a private equity firm where she also reported to the Executive suite.
Ms. Reyes was named globally as one of the Top 35 Under 35 Rising Stars by Phocuswright as well as one of ten Chartered Alternative Investment Analyst Scholars in 2015. She is the Founder and Co-Host of goodtimesSF, San Francisco's largest investment networking happy hour. She earned a Bachelor of Arts degree in Economics with a Computer Specialization from the University of California, Los Angeles and an MBA from the University of California, Berkeley.
There were no results found.