Giovanni Majnoni D'Intignano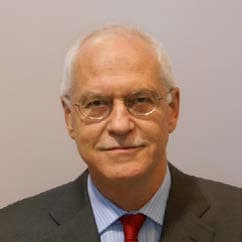 GIOVANNI MAJNONI is the Chief Banca d'Italia Representative for North America and a Banca d'Italia Managing Director. He was a member of the Cabinet of the Italian Ministry of Economy and Finance and of its Council of Experts. Prior to this at Banca d'Italia, he has been a Director in the Risk Management Department and a Manager in the Research Department and in the Bank Supervision Department. He has also served at the World Bank as the Executive Director for Italy on the Board of Directors and the Chairman of the WB Committee on Development Effectiveness (CODE) after a stint as a senior staff in the World Bank Financial Sector and Latin America Vice-Presidencies. He has published books and refereed articles on monetary policy, financial regulation, and risk management. He holds degrees in economics from the University of Rome and from Columbia University.
There were no results found.