Francine McKenna, CPA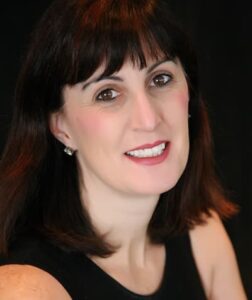 Francine McKenna is a prolific writer and commentator on the accounting, audit, and corporate governance issues affecting public and pre-IPO private companies. McKenna authors the newsletter The Dig, where she scrutinizes accounting, audit and corporate governance issues at public and pre-IPO companies.
Since 2006, McKenna has been an investigative reporter and feature writer for publications including Dow Jones MarketWatch, Forbes, American Banker, Financial Times, Chicago Booth Review, the Pro-Market blog of the University of Chicago's Stigler Center, Accounting Today, and Boston Review. Her column "Accounting Watchdog" appeared at Forbes.com. Her column "Accountable" appeared in American Banker. You may also know her writing from her blog, reTheAuditors.com.
At MarketWatch McKenna monitored and reported on public company accounting, fraud and financial investigations, and the potentially dubious financial reporting practices of pre-IPO companies for more than five years. Her work has also appeared in The Wall Street Journal and Barron's. She was twice a finalist for the Gerald Loeb Award for Distinguished Financial Journalism, for reTheAuditors.com and for her magazine articles at Forbes. She was a member of the inaugural class of Journalism Fellows at the Stigler Center of the University of Chicago Booth School of Business.
McKenna is also an adjunct professor of international business in the MBA program at American University's Kogod School of Business in Washington DC where she teaches a required course in international business. McKenna is a frequent speaker at universities, conferences and other forums and was recently honored as the Dreier Chair in Accounting Distinguished Speaker at Loyola Marymount University in Los Angeles, CA. Before turning to journalism and academia, McKenna spent more than 20 years in public accounting and consulting, including as a managing Director for KPMG LLP/BearingPoint in the U.S. and Latin America, and auditing the firm itself in the post-Sarbanes-Oxley era as a Director for PricewaterhouseCoopers LLP.
She has lived and worked in Mexico, Brazil, Argentina and Italy, and is fluent in Spanish as well as her native English. McKenna was BearingPoint's first female Managing Director in Latin America, responsible for the Industrial, Automotive and transportation practice for the firm in the region. She directed the Y2K Project Management Office for JP Morgan in Latin America. Earlier in her career she worked as an accounting manager, financial reporting manager and controller in private industry. She began in internal audit at Chicago's Continental Illinois National Bank and Trust.
McKenna earned a Master's in Liberal Arts degree from the University of Chicago. Her undergraduate degree is from Purdue University's Krannert School where she majored in accounting. She is a registered CPA in Illinois.
There were no results found.