Elizabeth Burton, MBA, CAIA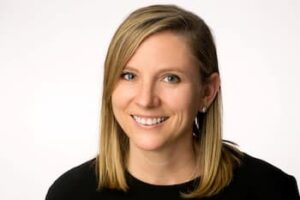 Elizabeth Burton is the Chief Investment Officer of the Employees' Retirement System of the State of Hawaii ("HIERS"), where she oversees over $ 1 7 billion in pension fund assets. HIERS provides retirement, disability and survivor benefits for employees of the State of Hawai'i (" State") and its counties, including teachers, professors, police officers, firefighters, judiciary employees, judges and elected officials. The defined benefit plan has both contributory and noncontributory benefit structures.
Prior to joining HIERS, Ms. B urton served as Managing Director of the Quantitative Strategies Group at the Maryland State Retirement Agency. In this role, Ms. Burton wa s responsible for the $ 4.5 B Absolute Return Portfolio and for risk management oversight of the $5 5 B Plan. Ms. Burton joined the Agency in July 2016 .
Previously , Ms. Burton owned William Street Advisory — a strategic advisory practice which she founded in 2013. Prior to that role, Ms. Burton was a Senior Economist and Expert Witness with Criteri o n Economics. Prior to that role, Ms. Burton was a Consultant at First Annapolis where she worked on M&A transactions and consulting the payments indus try. Previous positions include: Co – Portfolio and Quantitative Risk Analyst with a South Africa – based fund of hedge funds, Trader (fixed income securities) for a risk management firm , and Portfolio Management Associate with a quant – focused fund of hedge funds.
Ms. Burton received her Bachelor's degree in Political Science and French , cum laude, from Washingt on and Lee University, and her MBA in Finance, Econometrics & Statistics from the University of Chicago Booth School of Business. She is on the board of a private residential real estate investment trust and a Trustee of The Hill School, a private boarding school. She is also a C AIA charter holder . Ms. Burton was named one of Chief Investment Officer Magazine's Top – 40 – Under – 40 in June 2017. In 2019 Ms. Burton received the Industry Innovation Award for <$20B plan by Chief Investment Officer Magazine and was listed in the Power 100 in 2019 .
There were no results found.