There were no results found.
There were no results found.
Dr. John Rutledge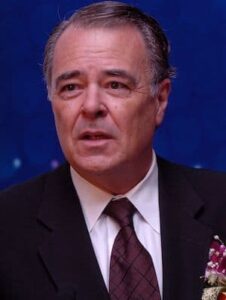 Dr. John Rutledge is Safanad's Chief Investment Strategist and a member of the Investment Committee, directing investments in global fixed income, public equity, private equity and real estate and serves on the boards of portfolio companies. Dr. Rutledge is also an Economics Contributor to CNBC, wrote the Business Strategy column for Forbes magazine for more than a decade and was a regular cast member of Forbes on Fox. He is Senior Research Fellow at Claremont Graduate University where he teaches courses in Complexity economics and finance and chairs PhD dissertations. He has served on the boards of directors of many public and private companies.
Dr. Rutledge has had a long career in private equity investing. He was special advisor at Kelso & Company, where he invested in and served on many boards of directors of General Medical, American Standard Corp., Earle M. Jorgenson Company, United Refrigeration Services, and Ellis Communications. He is founder of Rutledge Capital, a middle market private equity investment firm, where he led more than 30 leveraged buyouts including Medical Specialties Group, StairMaster, Adobe Air, FluidDrive, and CROM Corp. He has advised Fortune 500 CEOs and institutional investors on restructuring, capital management, and investment issues.
Dr. Rutledge was one of the principal architects of the Reagan Economic Plan in 1980-81, an adviser to the Bush White House on tax policy and on the rebuilding of Iraq, has advised the Trump administration on trade, and has testified before Congress on economic issues. He has also advised government leaders in China, Saudi Arabia, Kuwait, and North Korea.
Dr. Rutledge has extensive interests in China. He is Honorary Professor at the Chinese Academy of Sciences and Chief Advisor for Finance to the Governor of the Haidian district of Beijing, home to China's top educational and venture capital institutions. He was awarded Beijing's Great Wall Friendship Award in recognition of his role as a trusted advisor to China's top officials. He was advisor to Cheng Siwei, Vice Chairman of the Standing Committee. And he is founder of Tara's Kids, a non-profit organization that has built libraries and computer labs in dozens of primary schools.
Dr. Rutledge is the author of three books, a number of academic and policy studies, and his written work has appeared in the Wall Street Journal, Forbes, The New York Times, the Financial Times, Barrons, Fortune, Business Week, US News and World Report, Corporate Finance, China Daily, the Arab Times, the Frankfurter Allgemeine, and Les Echos.
Dr. Rutledge holds a BA and Doctor of Letters degrees from Lake Forest College and a PhD in economics from the University of Virginia.