Dr. Boris Vujcic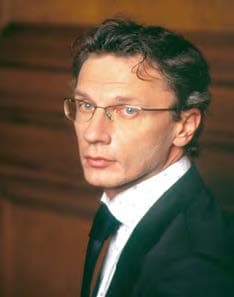 Boris Vujčić (born 1964) holds a PhD in Economics from the University of Zagreb. He has also received diplomas in Economics from the Montpellier University (France) and was a pre-doctoral PhD Fullbright student at the Michigan State University. He did his in-service training at the European Commission, Monetary Matters Department in Brussels.
Between 1992 and 1994, Mr Vujčić was a visiting fellow at the Institute of Development Studies, University of Sussex in Brighton, a visiting lecturer at the University of Freiberg, Germany and a visiting scholar at the University of Kentucky, USA.
From 1994 to 2000, Mr Vujčić was a periodical External Collaborator for the International Labour Organization (ILO), and a consultant to the European Commission.
He joined the Croatian National Bank in 1997, and was Director of the Research Department for three years before becoming Deputy Governor in 2000, a position to which he was re-appointed in 2006. In July 2012, Mr Vujcic became Governor of the Croatian National Bank for a six-year term of office.
Mr Vujčić started his academic career as an assistant lecturer at the Faculty of Economics, University of Zagreb in 1989 and became a professor in 2003. He also teaches at the Department of Mathematics, Univ. of Zagreb.
Mr Vujčić has been a a Deputy Chief Negotiator in Republic of Croatia's negotiations with the European Union 2005-2012. He was also a member of the Global Development Network (GDN) Board in the same period, 2005-2012.
Mr Vujčić's fields of expertise are macro and monetary economics, international finance and labour economics. He speaks English and French.
There were no results found.