Donald Krueger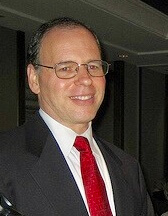 Donald Krueger is an adjunct lecturer at Baruch College and Fordham University. He also chairs the board of Advisors for Talara Capital, a private equity firm. Prior to that, he spent thirty-five years as a global investor working with Capital Research Company, Templeton International, Soros Fund Management, and others as an analyst and portfolio manager. His investment career included both the "buy side" and "sell side" of the global equity markets. He has been a founding partner of several hedge funds and an investment management firm. In the 1990's he wrote and lectured about investing in emerging markets for the CFA Institute. At the turn of the century, he chaired the CFA Institute's Financial Analyst Conference.
Mr. Krueger has lived and worked in Europe, Japan, and South Africa. He graduated from the University of Rochester with a bachelor's in economics and received an MBA from Harvard Business School.
Mr. Krueger had the opportunity to work with Sir John Templeton while he was a portfolio manager and analyst at Templeton International from 1991 to 1993.
There were no results found.