There were no results found.
There were no results found.
Dominique Mielle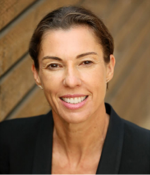 Dominique Mielle spent twenty years at Canyon Capital, a $25 billion multi – strategy hedge fund where she was a partner and senior portfolio manager. She primarily focused on stressed and distressed investments as well as corporate securitizations. She also led Canyon's collateralized loan obligations business. In 2017, she was named one of the "Top 50 Women in Hedge Funds" by the Hedge Fund Journal an d E&Y. Her book, Damsel in Distressed , the first hedge fund memoir written by a woman, will be released in August 2021.
Ms. Mielle played key roles in complicated bankruptcies, serving as a leading creditors' committee member for Puerto Rico, and as a restructuring committee member for U.S. airlines in the wake of the September 11 attacks. She was a director and the audit committee chair for PG&E during its fifteen-month bankruptcy process and emergence. She currently serves on four corporate boards. Ms. Mielle graduated from Stanford University Graduate School and HEC Paris.