Dennis Chu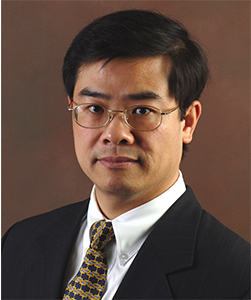 Dennis Chu is a member of the Investment Committee of The Ford Family Foundation and the founder of AQuest Capital.  Prior to founding AQuest, he served as a Managing Director of Cambridge Associates in Menlo Park, California where he specialized in Total Portfolio and Hedge Fund Advisory.  In his nineteen-year career at Cambridge, he established the firm's West Coast Hedge Fund Advisory practice and advised over 45 institutional, sovereign wealth and high net worth clients.  He served on the firm's Hedge Fund Advisory Committee, which oversaw all client and discretionary hedge fund portfolios. 
Previously, he analyzed merger and acquisition transactions and special situations at Paulson & Co.'s event arbitrage fund. Prior to Paulson, he structured corporate financial transactions at Salomon Smith Barney's investment banking division.  Before Salomon Smith Barney, he served on Barclays de Zoete's U.S. Treasury bond trading desk and Hambrecht & Quist's Asia Pacific venture capital group. Dennis started his career in 1986 at Goldman Sachs & Co. as an investment banking analyst in the real estate department where he developed the department's first analytical model.  He spent his third year at Goldman on the mortgage backed securities trading desk structuring collateralized mortgage obligations for firm arbitrages and clients.  Dennis holds an M.B.A. from the Stanford Graduate School of Business and a B.S. in Electrical Engineering from Stanford University.
Dennis has spoken at various investment conferences, including the Institute for Private Investors, Pension Bridge and the Milken Global Conference.
There were no results found.