Dr. David Spaulding, DPS, CIPM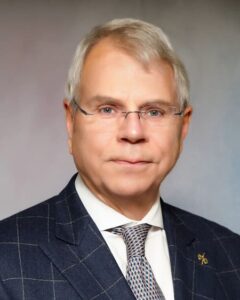 David D. Spaulding, DPS, CIPM, has been a thought leader in our industry for more than 30 years, and has an in-depth experience with every major asset class and just about any circumstance. He is arguably the #1 authority on performance measurement. Dave has over 40 years' experience in management and technology, including over 30 years in the financial sector. He has conducted training classes for our clients, the CFA Institute, as well as local societies for 20 years. He has written four books, and been co-author and/or editor of five more. He has also written numerous articles for various industry publications. Dave has served on a variety of industry committees and working groups. He earned a BA in Mathematics from Temple University, an MS in Systems Management from the University of Southern California an MBA in Finance from the University of Baltimore, and a doctorate in Finance and International Economics from Pace University.
There were no results found.