There were no results found.
There were no results found.
Corey Amon, CFA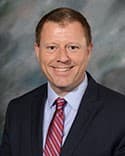 Mr. Amon is the Director and Chief Investment Officer for the New Jersey Division of Investment.  He joined the Division as the Deputy Director in 2014.  Prior to joining the Division of Investment, Mr. Amon was Assistant Treasurer for a Fortune 500 company and served as a fiduciary on the Investment Committee.  In this role, Mr. Amon had numerous responsibilities encompassing the entire investment process including asset allocation, manager searches, due diligence and ongoing performance evaluation, as well as regulatory and guideline monitoring and compliance for defined benefit and defined contribution plans.
Earlier in his career, Mr. Amon spent more than sixteen years at Taplin, Canida & Habacht (TCH), a registered investment advisory firm and a subsidiary of BMO Global Asset Management specializing in institutional portfolio management. Mr. Amon held numerous roles at TCH, most recently as Portfolio Manager and Director of Research. In that capacity, Mr. Amon was part of the portfolio management team responsible for public pension fund portfolios, including numerous state funds. Mr. Amon also established the research department with responsibilities encompassing all aspects of management and investment decision-making. Mr. Amon also served as Head Trader and was responsible for executing all trades including the establishment of policies and procedures to ensure best execution in accordance with the highest fiduciary standards.
Mr. Amon has been a CFA charterholder since 1998 and holds a bachelor's degree in economics and finance from Barry University. Mr. Amon resides in Pennington, NJ with his wife and four children.