There were no results found.
There were no results found.
Claire Lecarpentier, CFA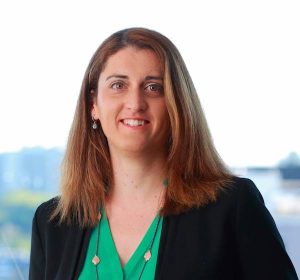 Claire Lecarpentier is an investing professional, in the Strategic Investment group at JPMorgan. She focuses on deal sourcing and execution with firms that can create a competitive advantage for JPMorgan. Most of her time is spent with B2B Tech early stage companies, specially covering, among other topics Cloud Infrastructure, Data Analytics & Communication services. She is particularly interested in companies using Artificial Intelligence to address everyday pain points.
Originally from France, Claire holds a Master of Science from Ecole Centrale Paris and, prior to her role at JPMorgan, was a consultant at Bain & Company.
She moved to the US a few years ago and graduated from her Wharton MBA with a double major in Finance & Statistics.
In her spare time, Claire enjoys learning about entrepreneurs stories, travelling, hiking and playing tennis.