CJ Follini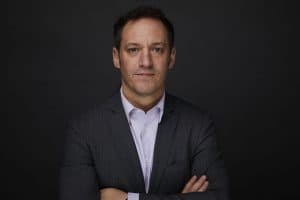 CJ Follini has more than 25 years of experience in the acquisition, development, and management of professional real estate across numerous asset classes. These include: healthcare facilities, medical office space, urban parking, media infrastructure, industrial land development, and senior housing. CJ's career highlights include development of a 400-acre site with Rockefeller Group Properties for the expansion of their renowned International Trade Center in Mount Olive, New Jersey.
In 2001, Mr. Follini created Noyack Medical Partners, LLC with the express purpose of investing in healthcare real estate. Over the last 15 years it has accumulated a $100MM+ portfolio exceeding return estimates for its investors. Earlier in his career, Mr. Follini served as President of the Gun For Hire Production Centers. He conceived, designed and renovated all of Gun For Hire's 400,000+ square feet of digital media centers in New York, Miami, Vancouver, Toronto and Los Angeles. His New York facility earned the 1998 Crain's Magazine Small Business Award. CJ holds a B.A. from Tufts University, a General Course Degree from London School of Economics & an Executive Management certification from Harvard Business School. CJ has also served on the boards as Chairperson of the HERE Arts Center & Chashama Arts.
There were no results found.