Chris Phillips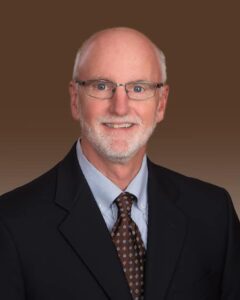 Chris Phillips is Director of Institutional Relations and Public Affairs at the Washington State Investment Board (WSIB). He oversees the WSIB's client relations, corporate governance, government and media relations, performance reporting and web/digital communications. He joined the WSIB in 2015 and has more than 20 years of experience in communications aspects of investments and financial services. Chris is a member the WSIB's Executive Management Team and advisor to its Investment Committee.
Prior to joining the WSIB, Chris worked for 13 years at Russell Investments in both Tacoma and Seattle. He led the company's public relations team, contributed to brand development and later was named to head a global thought leadership program for content marketing. During 2006-2012, he worked as Managing Director of Marketing at Threshold Group, a start-up family wealth management office founded by George F. Russell, Jr. He and wife owned Phillips Communications, a home-based marketing firm, and early in his career he worked eight years as a newspaper editor and reporter at community newspapers in Oregon and Washington.
Chris is past president of the Pierce County Library Foundation, past board member of the Public Relations Society of America – Seattle, and recently served on advisory boards for the Gig Harbor YMCA, The University of Washington School of Arts and Science, and the Prison-Pet Partnership Program.
He has a master's degree in journalism from University of Oregon and a bachelor's degree in English from Hobart College. He earned Series 7 certification for investment securities and Accreditation in Public Relations (APR) from the Public Relations Society of America.
There were no results found.