Chinelo Anohu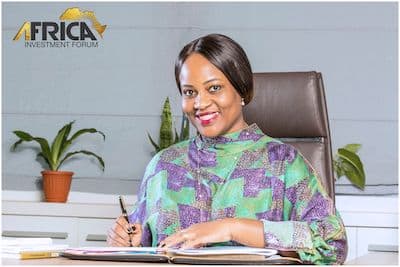 Chinelo Anohu is the Senior Director of the Africa Investment Forum, the flagship initiative of the African Development Bank dedicated to raising capital, advancing projects to bankable stage and accelerating the financial closure of impactful transactions in Africa.
Prior to joining the African Development Bank, Chinelo served as Director-General of the National Pension Commission of Nigeria for five years. She had played a pivotal role in the enactment of the Nigerian Pension Reform Act of 2004, which established the National Pension Commission and introduced the Contributory Pension Scheme. Under her leadership, the Commission reviewed the Pension Reform Act 2004 resulting in the enactment of the Pension Reform Act of 2014. Chinelo's oversight resulted in pension contributors in Nigeria and total pension assets under management to grow from 5.39 million contributors and NGN3.19 trillion to 7.89 million and over NGN7 trillion, respectively. She also executed the first ever World Pension Summit Africa, which held in Abuja for three years in a row, convening global financial experts to deliberate on the burgeoning opportunities inherent in the African pension industry.
Chinelo obtained an LLB from the University of Nigeria, a BL from the Nigerian Law School and an LLM in Communications and Computer Law from the London School of Economics. She has undergone Executive Education at the Kennedy School of Government, Harvard University and the Insead Business School France.
She is a member of the London Stock Exchange Africa Advisory Group and the International Advisory Board, Edinburgh Business School, Scotland.
There were no results found.