Chavon Sutton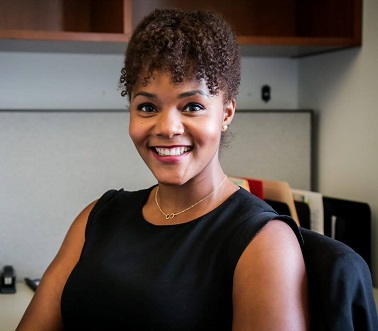 Chavon Sutton joined the Office of the New York City Comptroller's Bureau of Asset Management as its first Director of manager diversity and inclusion in June, 2018.
The Comptroller's Bureau of Asset Management oversees the investment portfolio for each of New York City's five retirement systems($200 Billion of AUM). As a direct report to the CIO, Ms. Sutton serves as a liaison to investment firms interested in doing business with the New York City Retirement Systems, with a specific focus on partnering with asset class teams to more effectively source and utilize highly qualified small, diverse and female asset managers across all asset classes.  She introduces new processes designed to increase transparency and accountability in the Systems' utilization of such firms, and monitors progress towards the Systems' manager diversity and inclusion goals.
Prior to her role with the City of New York, Ms. Sutton spent over ten years in banking and investment management, having held positions as a Senior Credit Analyst and Corporate Banker within the Financial Institutions Groups of Bank of America and RBC Capital Markets, respectively. After her graduate studies, she joined J.P. Morgan Asset and Wealth Management, where she was a Vice President managing client portfolios totaling over $150 Million of investable assets.  Most recently, she was a Managing Director at Momentum Advisors, LLC, a New York-based African American-owned firm.  Ms. Sutton is also a published business and investments news reporter with Forbes, Reuters News America and CNN.
A native of Newark, NJ, Ms. Sutton is passionate about the arts and education. She supports the Black TV & Film Collective, a Brooklyn-based non-profit arts organization, and sits on the Senior Board of The Hyde Leadership Charter School and the Alumni Board of NYU's Leonard N.Stern School of Business. Ms. Sutton holds a Master of Business Administration and a Master of Arts in Journalism from New York University, and a Bachelor of Arts in Economics(cum laude) from the University of Pennsylvania. She is a 2019 recipient of the Council of Urban Professionals' Catalyst in Finance award.
There were no results found.