Caitlin Kaldany, CFA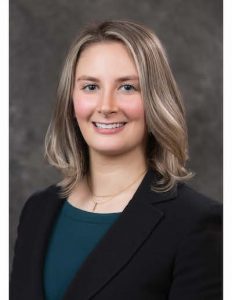 Caitlin Kaldany, CFA, is an Associate Manager in the Regulatory & Analytics Solutions group at SS&C Technologies Holdings, Inc. (SS&C), one of the largest independent fund administrators with more than $2.3 trillion in assets under administration. Caitlin has written about regulatory and custody issues within cryptocurrency markets as well as the evolution of regulatory technology or "RegTech".
Prior to her role at SS&C, Caitlin spent five years in securities litigation consulting at Compass Lexecon, a leading economic consulting firm. She primarily worked on litigation and arbitration proceedings focused on the valuation and econometric analysis of financial institutions, alternative asset managers, and automotive manufacturers. She also conducted analyses of bespoke securities, financial markets, and structured products.
Caitlin holds a Bachelor of Arts in Economics and International Relations from New York University. She is also a CFA charterholder.
There were no results found.