There were no results found.
There were no results found.
C. Colin Supko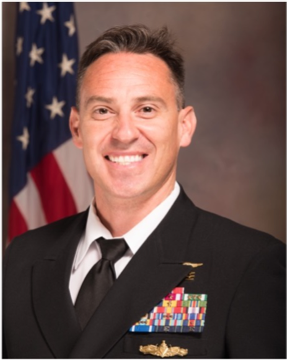 C. Colin Supko currently serves as Director of the Trusted Capital program and reports to the Deputy Assistant Secretary of Defense for Industrial Policy and the Chief Information Security Officer for the Undersecretary of Defense for Acquisition and Sustainment. In this capacity, he leads the program's whole-of -government strategy to protect and promote the integrity of the defense industrial base by reducing adverse private sector investment, financing, and intellectual property theft.
Colin received his commission from United States Naval Academy in 1999. He began his Naval career as a Surface Warfare Officer making two deployments to South America and the Caribbean from 1999 to 2001. After the tragic events of 9-11 he was selected to attend Naval Special Warfare (SEAL) training and graduated the Basic Underwater Demolition School with class 240.
Supko's assignments in Naval Special Warfare include three tours to Operation Iraqi Freedom with SEAL Team Five as assistant platoon officer in charge (OIC), platoon OIC, and with SEAL Team Seven as Task Unit Commander. Additionally, he executed a tour at Naval Special Warfare Group 11 (NSWG11) as both Operations Officer and Chief Staff Officer. During his tour at NSWG11 he deployed for a fourth combat tour to the Special Operations Joint Task Force Afghanistan as the Director of Sensitive Activities.
Colin is a Captain (O6) in the Navy Reserve and has commanded NR SEAL Team Seventeen, NR Special Operations Command Pacific, and currently serves as the Commanding Officer of the NR Special Operations Command. Additionally, he serves on the Secretary of Navy's, National Navy Reserve Policy Board and is a 2021 White House Presidential Innovation Fellow.
In his civilian capacity, Supko is a two-time start-up founder, having co-founded the consumer electronics company MUNITIO.com and the digital marketplace PatriotList.us.
Mr. Supko holds a Bachelor of Science in Economics from the United States Naval Academy, a Master of Business Management from the Stanford Graduate School of Business, a Master of Global Business Leadership from the University of San Diego, and a Master of National Security and Cyber Policy from the National Defense University's College of Information and Cyberspace.