Brett Hickey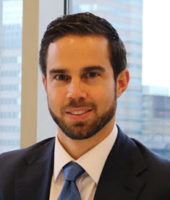 Brett Hickey is the Founder & CEO of Star Mountain Capital, LLC, a specialized U.S. lower middle-market non-sponsored lender. Star Mountain Capital employs a data-driven approach to provide value-added capital to finance growth initiatives of established small and medium-sized companies and leverages large markets expertise, scale-driven resources, and longstanding relationships. Brett has been investing in this end of the market for over 15 years and began his career as an investment banker at Salomon Smith Barney.
Brett is a graduate of McGill University and Harvard Business School's Owner/President Management Program. Brett is a frequent guest lecturer on industry panels and at academic institutions. Brett is also a former Canadian national gold medalist speed skater.
There were no results found.