There were no results found.
There were no results found.
Brad Radin, CFA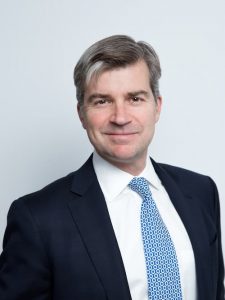 Brad Radin is Founder, CEO and Chief Investment Officer of Radin Capital Partners Inc., a classic value manager specializing in international/global small-capitalization equity mandates. Mr. Radin leads the investment team as it seeks to identify and capitalize on market inefficiencies in the global small-cap investment universe. Radin Capital adheres to an opportunistic value investment philosophy and a repeatable process of disciplined bottom-up, fundamental stock analysis honed over several decades.
Mr. Radin began his investment career over 25 years ago at Credit Suisse in Hong Kong. Since then, he has bought and sold hundreds of small-cap companies across a wide variety of industries in more than 35 countries. Before founding Radin Capital, he managed successful retail and institutional mandates for renowned value investor Templeton from 1995 to 2011. He managed more than $4 billion of international/global equity assets and was Executive Vice President, Portfolio Manager, and Head of the Global Small-Capitalization Group at Templeton.
Mr. Radin was Lead Portfolio Manager of the award-winning Templeton Global Smaller Companies Fund from 1999 to 2011. During his tenure, the Fund earned a Lipper Fund Award and a Canadian Investment Award for strong, risk-adjusted performance. For the 11-year period ending December 31, 2010, the Fund quadrupled in value while the S&P 500 was up a mere 5%. During the period, the Fund's compound annual return was 14% compared to less than 1% for the S&P 500 Index, and less than 8% for the MSCI All Country World (ACWI) Small Cap Index. On a calendar-year basis, the Fund produced positive returns in 10 of 11 years, outperformed the S&P 500 in 10 of 11 years and the MSCI ACWI Small Cap Index in 8 of 11 years (all returns in U.S. dollars, gross of all fees).
A recognized expert on global markets and value investing, Mr. Radin has appeared in The Wall Street Journal, The New York Times, Bloomberg, Reuters, and The Globe & Mail. He has earned three degrees from Western University, including a Bachelor of Science, a Bachelor of Arts in Honors Business Administration (HBA), and a Master of Business Administration from the Ivey Business School. Mr. Radin has been a CFA® charterholder since 1997. He lives in Toronto, Canada, with his wife and their three children.
* The Fund's performance information assumes that all distributions made by the Fund in the indicated periods were reinvested in additional securities of the Fund and does not take into account management fees, administration fees, commissions, trailing commissions, redemption fees or other optional charges that would have reduced returns. The Fund's past performance does not indicate how other investment funds and accounts managed by Mr. Radin, as lead portfolio manager, will perform in the future.