Ashkán Zandieh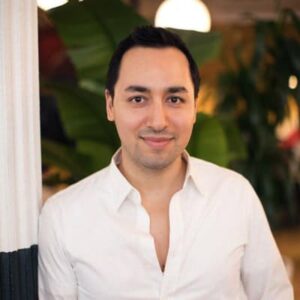 Ashkán Zandieh is the leading expert in real estate tech – venture capital. With a global perspective, Ashkán is a frequent speaker, advisor, and thought leader for real estate companies, technology startups, and investors. His research and insights has been sourced by nearly every venture capital investor, media outlet, and real estate tech company in the industry.
Ashkán is a Member of the Board of Advisors at CREtech and Founder of PROPERTYIDX and RE:Tech (Acquired), the role was the result of an M&A between CREtech and RE:Tech, the research-advisory company Ashkán founded in 2012.
A real estate tech veteran and founder of the modern real estate technology movement, Ashkan hosted the world's first real estate technology demo day and real estate tech hackathon in partnership with the Urban Land Insititute (ULI).
Mr. Zandieh oversees all real estate tech analytical and intelligence activities and is responsible for producing market-leading insight and interpretative analysis on the latest real estate and construction tech trends. Mr. Zandieh supports clients and partners in their decision-making by providing insight into the impact of market trends related to real estate tech, venture capital, startups and innovation in the built world.
A serial entrepreneur and commercial real estate professional, Ashkán is also the founder of PROPERTYIDX, NYC's largest investment sales platform. The modern tech-enabled and digital investment sales platform connects and supports owners and brokers of mixed-use, multifamily, and other commercial properties in NYC.
Mr. Zandieh is a frequent source for leading business publications, including the Wall Street Journal, Forbes, New York Times, The Real Deal, Estate Weekly, Business Insider, GlobeSt and more. In 2012, Mr. Zandieh was named the "Tech Whisper" by the Commercial Observer. He has also been published in Forbes for his research on the Sociology of Tech, a TEDx speaker on the Biology of Cities, and a founding member of ULI New York's Real Estate Tech Council.
There were no results found.