Anthony "Tony" Cruz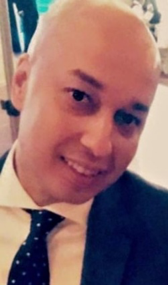 Tony Cruz currently serves as Principal Cyber Security Architect at The Bank of New York Mellon (BNY Mellon) where he is one of five cyber architects responsible for developing Cloud Security Strategy, Roadmap, and implementation in support of global corporate innovation. His team is also involved in security blueprint delivery and oversight of other emerging technologies such as Machine Learning, Artificial Intelligence, Blockchain (Digital Asset services).
Prior to joining BNY Mellon, Tony was a Cyber Security Auditor (non-enforcement) at the Federal Energy Regulatory Commission and provided technology expertise in support of U.S. National Policy/Regulatory Orders for safeguarding critical energy infrastructure security. Before that, Tony served at Bank of America Corporation where he was a Business Information Security Officer supporting eight lines of business in 40 countries vetting and implementing approximately $2 Billion of new technology annually.
Tony retired from the U.S. Army in 2016. His military service culminated building operational capabilities and capacity for Department of Defense Cyber Mission Forces while also conducting cyberspace operations. He served three combat tours in Iraq and Afghanistan.
There were no results found.