Amit Chakarabarty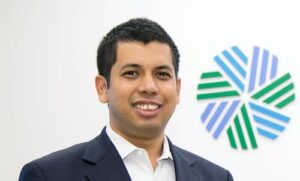 Based out of Mumbai India, Amit leads institutional engagement for CFA Institute in South & South East Asia, with focus on three areas of the investment industry – increase assets under management, mitigate risks, and improve performance. Alongside leveraging CFA Institute's global expertise, Amit develops and executes initiatives to support the investment industry's growth, in a manner that prioritizes investors and societal interests. Amit is also an ethics trainer and works closely with institutions to equip professionals with tools to identify and deal with ethical situations.
Prior to joining CFA Institute, Amit was Director Investment Banking with HSBC, wherein he acted as strategic advisor to domestic and international clients on equity capital market (ECM) and mergers and acquisitions (M&A) transactions, working out of their New York, London and Mumbai offices. Amit also played a leading role in some significant infrastructure sector initiatives in India.
Amit has lived and worked across Asia Pacific, N. America and Europe based out of Singapore, New York and London respectively, during his 20 years of global management experience. Amit has an MBA from the University of Virginia's Darden Business School and an engineering degree from Bhopal University in India.
There were no results found.