Amit Bouri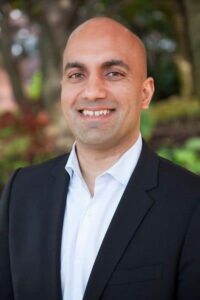 Amit Bouri is the Chief Executive Officer and co-founder of the GIIN. His work in impact investing began when he was a strategy consultant with the Monitor Institute. At Monitor he was part of the team that produced the Investing for Social & Environmental Impact report, and he left Monitor to co-found the GIIN in 2009.
Amit's other projects at the Monitor Institute included strategic planning and organizational development work for nonprofit organizations and foundations. Amit previously worked in the private sector as a strategy consultant with Bain & Company. He left Bain to work in global health at the Elizabeth Glaser Pediatric AIDS Foundation. He also worked in the corporate philanthropy units of Gap Inc. and Johnson & Johnson. Amit holds an MBA from Northwestern University's Kellogg School of Management, an MPA from Harvard University's John F. Kennedy School of Government, and a BA in Sociology and Anthropology from Swarthmore College.
There were no results found.