Amanda Wallace
J.P. Morgan Asset Management
Managing Director and Investment Principal, Infrastructure Investments Group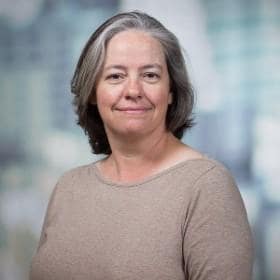 Amanda, Managing Director, is an Investment Principal in the Infrastructure Investments Group leading the Fund Execution Team, which manages certain legal, risk and sustainability matters for the investment strategy, including in respect of fundraising, acquisitions and asset management. Before joining J. P. Morgan Asset Management in 2014, Amanda provided legal and financial consulting services to a variety of clients, including multiple infrastructure focused funds in different stages of development.
Before starting the consulting practice, Amanda was a Managing Director at Macquarie Capital in New York, advising Macquarie and third parties on infrastructure investments. Prior to Macquarie, Amanda was a Corporate Attorney, first at Jones Day, then at Weil Gotshal, focused on public and private M&A. Amanda holds a B.A. in Psychology from Scripps College, MA in Forensic Psychology from John Jay College of Criminal Justice and J.D. from New York University School of Law.
There were no results found.