There were no results found.
There were no results found.
Alonso García Tamés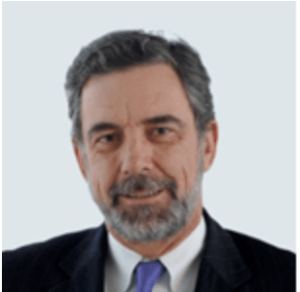 Alonso García Tamés has been Managing Director, Strategic Partnerships, Latin America since 2016. His mandate is to develop strong relationships with key public and private institutions in this region to strengthen CDPQ's position as a long-term partner. He is also responsible for the Mexico office where he is based.
Before joining CDPQ, Mr. García Tamés worked at Citi Banamex in New York and Mexico City for five years as Managing Director in the Latin American Public Sector and Infrastructure Group and as Head of Capital Markets. Prior to that, he spent 30 years in different positions in the Mexican public sector.
He worked for the Central Bank of Mexico from 1981 to 2000, he joined the Mexican Ministry of Finance in 2000 as Public Credit Officer and, in 2003, he was designated Deputy Minister of Finance and Public Credit. In 2006, he was appointed by President Calderon as CEO of Banobras and as a member of the Infrastructure Cabinet.
Throughout his public-sector career, he maintained close relationships in Mexican and international financial markets, designing and implementing public policy strategies on the monetary front, hedging the budget against the fall in oil prices, setting up FX options to accumulate international reserves, and including CACs in the Mexican Bond issues under New York Law.
He holds an Actuarial Sciences Degree from Universidad Anahuac in Mexico City. In 2008, he was awarded the Anahuac Medal, recognizing his professional merit in public service.