Alessio de Longis, CFA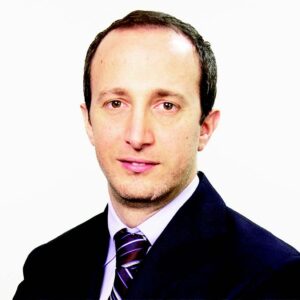 Alessio de Longis is a Senior Portfolio Manager for the Invesco Investment Solutions team. In this role, he provides customized multi-asset investment strategies for institutional and retail clients. He is focused on global macro tactical asset allocation, factor strategies, and currency overlays.
Mr. de Longis joined Invesco in 2019 when the firm combined with OppenheimerFunds, where he was team leader and senior portfolio manager of the Global Multi-Asset Group. Between 2004 and 2013, he was a member of the OppenheimerFunds Global Debt team, where he served as portfolio manager and quantitative foreign exchange strategist.
Mr. de Longis earned an MSc in financial economics and econometrics from the University of Essex, as well as an MA and a BA degree in economics from the University of Rome Tor Vergata. He is a Chartered Financial Analyst® (CFA) charterholder.
Sponsorship Disclosure
This individual is employed by an organization with recent or existing sponsorship ties to CFA Society Society New York, or an organization that has strategically aligned itself with the Society as an active participant in CFA Society New York's Key Alliance Program.
For additional information, including a full list of recent sponsorship organizations and current Key Alliance Program participants:
---
Disclosure Details and Sponsorship Listings
There were no results found.