Agustin Ortiz Fragola, CFA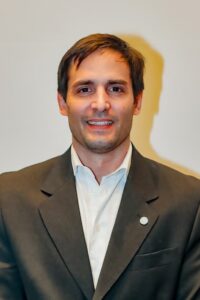 Agustin Ortiz Fragola, CFA is currently the Head of the Sales & Trading Desk at BACS, Banco de Crédito y Securitización SA, an investment bank oriented to companies and large investors.
Agustin has more than 15 years working at the financial industry in Buenos Aires at prestigious institutions such as Banco de Servicios y Transacciones and Quinquela Asset Management, where he became a fixed income specialist, negotiating a variety of instruments in the secondary market and issuing debt for many of the largest companies in the country.
At CFA Society Argentina, Agustin volunteered in different areas and gained a deep knowledge of the challenges medium and – small societies face every day. Nowadays he is one of the main connections the board has with industry professionals. Before becoming Vice President, he served as Treasurer, PR Chair and Events Chair.
There were no results found.