Abby Salameh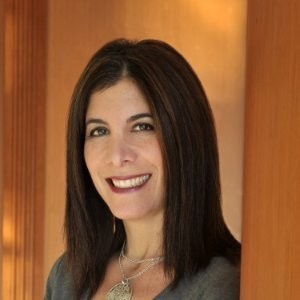 Abby Salameh joined Private Advisor Group in August 2013 as chief marketing officer. Abby has spent over 20 years building top-line solutions for independent advisors, starting her career at Sanford C. Bernstein and moving on to become a founding member of the team that launched InvestmentNews, the weekly newspaper for financial advisors.
In 2001, Abby joined TD Waterhouse as head of marketing for institutional services, where she was responsible for running all marketing, advertising, conferences, events, practice management and client communications. She continued in this capacity through the merger of TD Waterhouse and Ameritrade, resigning in 2007 to have more time at home with her small children.
Abby spent the next five years conducting both strategic and tactical consulting for large broker-dealers, custodians and financial publications, including Pershing, InvestmentNews and Fusion Advisor Network. In 2011, she joined Fusion Advisor Network as chief marketing officer. After successfully selling Fusion to NFP, Abby stayed on as SVP of NFP Advisor Services Group and managing director of Fusion Advisor Network.
An active member of her children's school in the PTA and a regular volunteer in the local animal shelter, Abby leads a very full and busy life. She resides in Scotch Plains, NJ with her husband, three children and her dog.
Education: BA in finance and economics, Hofstra University; MBA, NYU Stern School of Business
There were no results found.