Young Leaders Group
Chair: Atit Amin, CFA
Vice Chair: Anna Toshach, CFA
Vice Chair: Michael Sicari, CFA
With the launch of the Young Leaders Group in Q4 2016, its committee members are diligently planning their inaugural 2017 calendar of events. The dual mission of the group is to create an ecosystem for CFANY's millennial generation to develop their professional and leadership skills, and to serve as a platform to amplify the perspective of the newest generation of charterholders.
If you would like to participate in this group, or attend industry events, career development workshops, speaker series, and networking opportunities, please reach out to Atit Amin, atit.amin@pivotinvestment.com, to be added to the Young Leaders distribution list or join our LinkedIn Group.
Upcoming Events
Leadership Bios
Atit Amin, CFA, is an Associate at Pivot Investment Partners, a New York-based, FinTech-focused venture capital firm. In his role, he is tasked with evaluating late stage venture and growth equity types of financial services and financial technology businesses globally. Most recently, he co-led Pivot's expansion into insurance technology, where the company has already made two successful investments in Gusto and Trov. Prior to joining Pivot in December 2015, Atit spent five years at CEB, an Arlington, VA-based management consultancy, as a Senior Research Analyst building out the firm's financial services practice. There, he provided senior leaders at Fortune 500 firms and their teams with insight and actionable solutions to transform operations. From July 2013 to November 2015, Atit was also a member of the Boston Security Analysts Society, where he contributed to the growth and development of the Young Leadership Committee. He earned a BA, Cum Laude, in Economics and International Relations from Colgate University in May 2008, and as of August 2016, became a CFA Charterholder.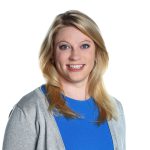 Anna Toshach, CFA, serves as a Sector Manager for OppenheimerFunds, Inc. on the domestic core and large-cap growth equity team in New York, NY. Prior to joining OFI in 2015, she spent six years supporting multiple growth equity strategies as a research analyst at Wells Capital Management in Indianapolis, IN. Anna earned a BS, Cum Laude, in Finance from Marquette University in 2009 where she was a member of the Applied Investment Management Program, a CFA Partner Program. Anna is a CFA Charterholder.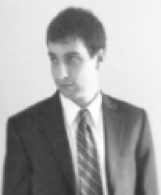 Michael Sicari, CFA, is an Assistant Vice President and Investment Associate at Fiduciary Trust International, a subsidiary of Franklin Resources, Inc. In this role he helps manage over $600 million of multi-asset investment portfolios for wealthy individuals and families. In addition, Michael supports Fiduciary Trust's equity strategy process by analyzing companies primarily in the energy and materials sectors. Prior to this, Michael was a Performance Analyst at Boston based NEPC where he collected and analyzed performance data on roughly $100 billion in assets under advisement. Michael is a 2013 graduate of Franklin and Marshall College (F&M) where he majored in Business and minored in French. Michael passed level 3 of the CFA exam in 2016 and is based in New York City.