There were no results found.
There were no results found.
Zorast Wadia, CFA, FSA, EA, MAAA
Zorast Wadia, CFA, FSA, EA, MAAA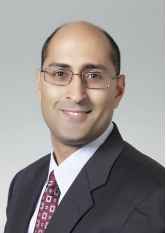 Zorast is a principal and consulting actuary with the New York office of Milliman. He joined the firm in 2002. In addition to his client responsibilities, Zorast manages a team of actuarial analysts and is the principal author of the Milliman Pension Funding Study. Zorast has been working in the retirement benefits field for 22 years. He has expertise in actuarial valuations for qualified and nonqualified plans. He also has expertise in the areas of pension plan compliance, design, and risk management. Zorast has extensive valuation experience with qualified, nonqualified, and postretirement benefit plans under U.S. GAAP (FASB ASC Subtopics 715-20, 715-30, and 715-60) and international (IAS19) accounting standards. He has also worked with clients on benefit improvement, plan redesign, plan de-risking, and funding and accounting projection studies. Zorast's clients include not-for-profit organizations, financial services firms, and other corporations.