Winston Ma, CFA, Esq.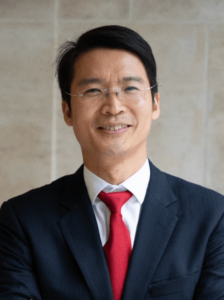 Author of The Digital War and The Hunt for Unicorns , former MD of CIC
Winston Ma is an investor, attorney, author, and adjunct professor in the global digital economy. He is one of a small number of native Chinese who have worked as investment professionals and practicing capital markets attorneys in both the United States and China. Most recently, he was Managing Director and Head of North America Office for China Investment Corporation (CIC), China's sovereign wealth fund, for 10 years. Prior to that, Mr. Ma served as the deputy head of equity capital markets at Barclays Capital, a vice president at J.P. Morgan investment banking, and a corporate lawyer at Davis Polk & Wardwell LLP.
A nationally certified Software Programmer as early as 1994, Mr. Ma is the book author of China's Mobile Economy (Wiley 2016, among "best 2016 business books for CIOs"), Digital Economy 2.0 (2017 Chinese), The Digital Silk Road (2018 German), China's AI Big Bang (2019 Japanese), and Investing in China (Risk Books, 2006). His new books in 2020 are " The Hunt for Unicorns: How Sovereign Funds Are Reshaping Investment in the Digital Economy " (Wiley October 2020) and " The Digital War – How China's Tech Power Shapes the Future of AI, Blockchain, and Cyberspace " (Wiley December 2020).
He was selected a 2013 Young Global Leader at the World Economic Forum (WEF) and has been a member of the Council for Long-Term Investing and Council for Digital Economy and Society. He is a member of New York University (NYU) President's Global Council since inception, and in 2014 he received the NYU Distinguished Alumni Award.
There were no results found.