Todd Eklund, CFA, CAIA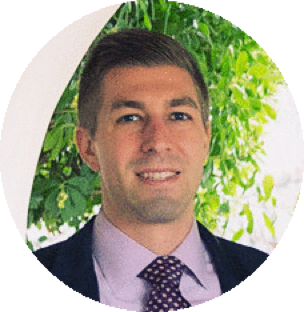 Todd has over a decade of high impact experience within financial services and investment management – building, developing, operating, and supporting investment capabilities for various organizations in the registered investment advisor (RIA) industry.
Todd currently serves as Director of Portfolio Management for Klaas Financial Asset Advisors (KFAA), a wealth management firm.  Prior to joining KFAA in 2019, Todd worked as an Executive Director in the Investment Solutions Group at HighTower in New York, NY.  Before HighTower, Todd spent nearly 8 years at United Capital, a national RIA with $21 billion in advisory assets (In 2019, The Goldman Sachs Group, Inc. acquired United Capital).
At United Capital he served in a leadership role within the investment management team, with a variety of hands-on responsibilities that launched and grew United Capital's central investment management department, and Financial Life Management (FinLife Partners) wealthtech platform.  During his tenure at United Capital, Todd was also closely involved in the execution and integration of 60+ acquisitions of wealth advisory practices into United Capital via M&A transactions.
He has experience with due diligence, selection, and portfolio construction across a broad range of asset classes and in the areas of alternative investments.  Over the course of his career he has held various positions including analyst, portfolio manager, vice president, and executive director. Prior to HighTower and United Capital, Todd began his career at Pacific Life in Newport Beach, CA.
He is a graduate of San Diego State University with a BA in Economics and minoring in Political Science.  Todd holds several professional designations, including Chartered Financial Analyst (CFA), and Chartered Alternative Investment Analyst (CAIA).
Todd served as Co-Chair for the Alternative Investments Group at CFA Society New York (CFANY) during which time he jointly co-led the largest interest group across CFANY's member community of ~ 12,000 investment professionals.  He also served as VP Education for CFANY Toastmasters.  Toastmasters International is a non-profit educational organization that teaches public speaking and leadership skills through a worldwide network of clubs.
During his tenure in New York, Todd was also actively involved with leading the creation of educational programming for the Business Management and Private Wealth groups, and was recognized among CFANY's community of professional peers as a 2019 Volunteer of the Year.
There were no results found.