Timothy D. Scrantom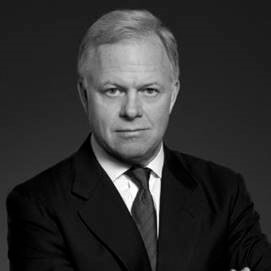 Tim Scrantom is a financial services entrepreneur (as well as an accomplished American lawyer and English barrister). For over thirty years he has been a law practitioner, law professor, writer and entrepreneur in the international law and finance markets.  For the past ten years, he has devoted his time to the rational evolution of the ALF industry, which he pioneered.
Considered a "thought leader" in the commercial claim investment sector, Scrantom conceived and launched Juridica Investments Limited in 2007, the first publicly-listed (London Stock Exchange AIM) commercial claim investment company investing in North America and the first to be listed on a western stock exchange. He was the president of its management company. In an effort to further develop the intellectual wealth in this space, in 2009 he launched the Law, Finance and Capital Markets Program at the RAND Corporation, where he coined the phrase "alternative litigation finance".
Prior to co-founding Juridica, Scrantom was in private practice as a lawyer and an English barrister (member of Gray's Inn). He successfully settled high profile cases, including the business claims (Pan Am and London Insurance Markets) arising out of the bombing of Pan Am 103 by Libya, claims relating to NATO bombings in the former Yugoslavia, and U.S. claims against state sponsors of terrorism. Scrantom's thirty-year career in law began in London in 1983 with Clifford-Turner (now Clifford Chance).
Tim has degrees from Stetson University (BA), University of Georgia School of Law (JD cum laude), The London School of Economics (LLM) and a diploma from The Hague Academy of International Law.
There were no results found.