Tim Paulson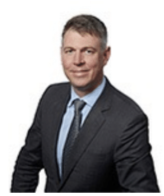 Tim Paulson is responsible for providing the portfolio management teams with investment insight and relevant market information for Lord Abbett's fixed income strategies. In this role, he also communicates with institutional clients and prospects regarding current portfolio positioning and the firm's market outlook. Mr. Paulson also collaborates with the consultant relations, product development, and relationship management teams as appropriate.
Mr. Paulson began his career in the financial services industry in 1999. Before joining Lord Abbett, Mr. Paulson worked for Goldman Sachs as a Vice President of Institutional Sales, where he was responsible for communicating timely market information and insights, and developed customized solutions in mortgages and interest rate products. Prior to that role, he ran several books on the Mortgage Trading desk at Goldman, Sachs as a Vice President.
Mr. Paulson earned a BA in English from Haverford College and an MBA from Northwestern University.
There were no results found.