Tapiwa Sikipa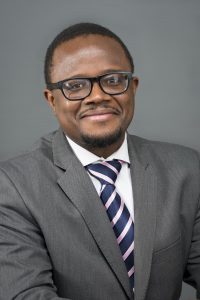 Tapiwa Sikipa is a Senior Portfolio Manager in the World Bank Treasury. He has over 18 years of experience in the financial sector, spanning currency derivatives trading, credit analysis and portfolio management. At the World Bank, his primary focus is Strategic Portfolio Investments, which involves managing client portfolios across several asset classes and looking for bespoke solutions for client investment challenges. Latterly, this has involved a project to integrate ESG considerations into the overall investment process as advising clients on formulating ESG policies for their own organizations.
The World Bank manages over US$170 billion for itself and on behalf of clients. Given its role in the global development architecture, the World Bank counts among its clients some of the largest Global Public Goods organizations with specific development missions dedicated to issues such as climate change, health and education among many.
There were no results found.