There were no results found.
There were no results found.
Susan Chung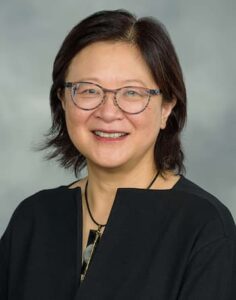 Susan Chung, Senior Vice President and Chief Investment Officer at Amica Mutual Insurance Company, is responsible for sourcing, managing and monitoring the company's investments. She joined Amica in June 2020.
With more than 20 years of investment work in financial services, Susan brings a longstanding knowledge of the insurance industry and experience in managing insurance assets within different regulatory frameworks. This includes leadership roles at Allstate, Bank of America and Wespath Institutional Investments.
Susan serves as a Board member of the Rhode Island Philharmonic and of Ascend, the largest nonprofit Pan-Asian organization for business professionals in North America.
Susan holds a bachelor's degree in mathematics and economics from The College, University of Chicago, and a master's in finance and accounting from the University of Chicago's Booth Graduate School of Business.