Sheryl Schwartz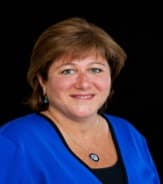 Sheryl Schwartz is a Managing Director at Caspian Private Equity, leading investments in primary and secondary funds. She is a member of the Investment and Executive Committee. From 2010 to 2013, Sheryl was a Managing Director of Perseus Finance and is one of three partners responsible for fundraising, sourcing, evaluating and making direct mezzanine and structured equity investments in connection with leveraged buyouts, recapitalizations and growth financings. Prior to joining Perseus, Ms. Schwartz had a successful career at TIAA split between fixed income and alternative investments. Ms. Schwartz built and led TIAA-CREF's Alternative Investment team, which included investments in private equity funds, co-investments, mezzanine debt and timber. From 1997 to 2010, Ms. Schwartz built a diversified portfolio of approximately $13 billion of commitments in private equity investments, including investments in buyouts, venture capital, distressed and turnaround, mezzanine debt, energy and infrastructure, and timber. Ms. Schwartz built and managed a team of 14 professionals and provided leadership for portfolio strategy, composition, performance, asset allocation, underwriting and presented the portfolio and strategy to senior management, the board and a third party institutional client.
At TIAA, she also invested in 4 different types of fixed income products including three years investing in corporate private placements, two years trading secondary private placements, and four years investing in mortgage and asset-backed securities.
She serves on the Board of Directors of the Women's Association of Venture and Equity, Inc. (WAVE), which is a nonprofit organization that is committed to the development and advancement of women in private equity and venture capital. She was also a long-time member of the Institutional Limited Partners Association (ILPA). Ms Schwartz is also on the advisory board of Palico, an company that has created a secure, web based marketplace dedicated to the private equity industry and Peracs. Ms Schwartz also served as an LP Advisory Board member for many private equity funds and AIF. Ms Schwartz was one of Mergers & Acquisitions "Most Influential Women in the Mid Market M&A" in both 2015 and 2016.
Ms. Schwartz holds both a B.S. and an M.B.A. in Finance from New York University.
There were no results found.