There were no results found.
There were no results found.
Sharinee Shannon Kalayanamitr
Sharinee Shannon Kalayanamitr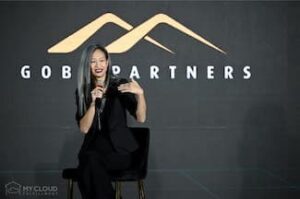 Shannon has made her mark in the tech world building businesses [ORAMI/ MOXY, Lazada, PPTVThailand] and driving the ecosystem through tech investments [Currently Partner at Gobi Partners and Shark Tank Thailand] and CEO of the IKIGAI Group and 5GCatalyst Technologies, in Southeast Asia.
She is no stranger to the business world and global conferences, often appearing to speak about entrepreneurship, key subject matters: Strategy, Brand Building, ESG, SDGs, Marketing, Growth Hacking, Fundraising, Women Empowerment, and Mindset and Resilience. Notable speaking events, executive leadership workshops and interviews include: FORTUNE'S Most Powerful Women Asia, The United Nations, YPO, CNN and Bloomberg. She is also an advisor to various Southeast Asian Government Agencies and Ministries on the topic of Digital Transformation, Entrepreneurship and Education for the 21st Century.
With her longstanding career of almost 2 decades, spanning from Lehman Brothers to Singha Beer's Global operations to Tech, she has consistently paved the way for women in executive, entrepreneurship roles in traditionally male dominated industries from tech to investment banking and has carried this over to her social work in women advocacy with UN Women and groups Asia-wide.
She is a mover and a shaker, deeply connected in sectors of Government, Technology, Business, Media, ESG, UN SDGs, and Social Development for Equality and Education in Thailand and in Asia.