There were no results found.
There were no results found.
Scott Lynn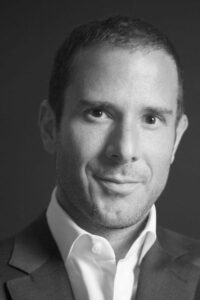 Scott Lynn, Founder and CEO of Masterworks.io – the first platform to allow investors to buy and trade shares in blue-chip art – is a serial entrepreneur and one the country's top art collectors.
Scott grew up in Kansas City, MO where he started his first company at 15. Subsequently, he dropped out of college his first year to start Virtumundo, which later became Treeloot.com, the most popular game on the Internet and the largest advertiser online during the dot.com era. By age 19, it had grown to over 100 employees and was a MediaMetric (now Comscore) top 25 website.
After learning about gaming, Lynn founded Adknowledge, which quickly became the fourth largest advertiser marketplace behind Google, Yahoo and MSN. The company had over $300mm in revenue and 450 employees. Following, he started, acquired and sold several other companies in the adtech, martech and content spaces. He also founded, and still owns Payability, which has provided more than
$3B in financing to e-commerce sellers.
Lynn's fascination with the art world began at an early age and he started collecting at 20. He founded the Lynn Foundation in Kansas City which showcased local artists in the Crossroads District. Eventually, his collection grew to a top 100 U.S., owning artists such as Willem de Kooning and Jackson Pollock. He has lent works to MoMA, The Guggenheim and many more across the globe.
Masterworks.io was founded out of Lynn's love for art and after realizing that art has better risk-adjusted returns than other asset classes. His goal is to open the door to anyone who wants to invest in artists such as Picasso or Warhol without having to have millions of dollars to buy paintings. Outside of technology startups, he's made higher returns on investing in art than anything else.