There were no results found.
There were no results found.
Sarah Maynard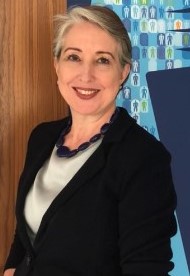 Sarah Maynard is Global Head, External Inclusion & Diversity, Strategies and Programs at CFA Institute, the global association of investment professionals that sets the standard for professional excellence and credentials.
Based in London, Sarah leads a global, industry-recognised portfolio of Inclusion & Diversity programs for CFA Institute stakeholders, including candidates, CFA charterholders, CFA member societies, and investment institutions in order to champion the cause of greater diversity in the investment management industry.
An experienced investment professional, Sarah joined CFA Institute in 2019 from Majedie Asset Management, an independent global investment firm based in the UK, where she was Head of Stewardship and Client Communications Director. In the role, Sarah focused on ESG, especially governance, with a keen interest in how companies can achieve success through improving inclusion.
Previously, Sarah was Director of Career Development at CFA Society of the UK, and a founder of the society's Women's Network, which she transformed into the Inclusion & Diversity Network, which now has a membership of over 1,200 investment professionals.
Prior to that, Sarah was a fund manager and analyst at both an asset manager and an asset owner, for which she managed an equities portfolio of $3.3bn. She has an MA in English Literature and Language from Trinity College, Oxford, holds the ASIP and is an Associate member of the Chartered Institute of Personnel & Development. She currently serves on the Advisory Board of Girls Who Invest, and on the CEO Advisory Council of Diversity Project North America. Sarah has also been a state (public) school governor for over a decade and a charity trustee mainly working with disadvantaged communities.