Samantha T. Grant, CFA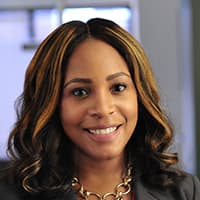 Samantha T. Grant, CFA, is a consultant for Marquette Associates, where she is a member of the investment committee, traditional investment manager search committee, and sustainable investing committee. Previously, she worked as an investment research analyst at Mesirow Financial, where she developed their defined contribution consulting group's manager due diligence program, and at Northern Trust, where she advised institutional clients and ultra-high-net-worth families. Ms. Grant also holds the Chartered Alternative Investment Analyst designation, and she has received a Bachelor of Science degree in business administration and a Master of Business Administration degree in finance from Florida A&M University.
There were no results found.