There were no results found.
There were no results found.
Ruby Bolaria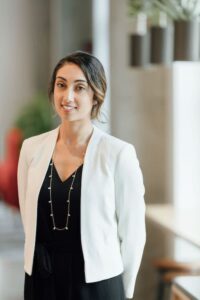 Ruby Bolaria is the Director of the Housing Affordability program at the Chan Zuckerberg Initiative (CZI). CZI is dedicated to finding solutions that make housing more affordable so people from all backgrounds and income levels can live, work, and thrive in California. Prior to CZI, Ruby worked in real estate development as a project manager for multifamily mixed income projects in San Francisco and has experience in commercial real estate. She also worked internationally at the Housing Department in Johannesburg, South Africa where she managed an in-situ upgrading pilot project. She started her career as an organizer for environmental and social justice organizations like Earthjustice and Corporate Accountability International. Ruby has a strong commitment to equity and social justice and brings her unique mix of advocacy and technical experience to CZI's housing work. She holds a BA in Politics from the University of California, Santa Cruz and a Master of Urban and Regional Planning from the University of California, Los Angeles.