Robert L. Greene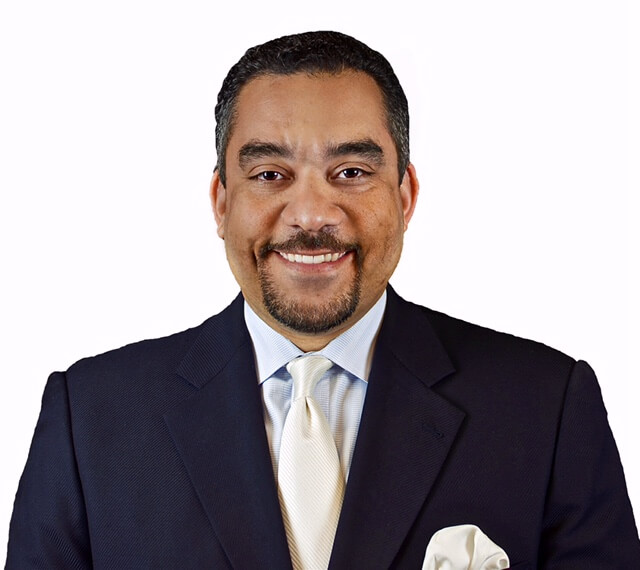 Robert L Greene is President & CEO of the National Association of Investment Companies (NAIC). NAIC is the industry association representing diverse-owned private equity firms and hedge funds, many of which rank amongst the highest performing funds in the nation. Bob is responsible for leading all facets of the association's capital and policy advocacy, performance research, member services, and strategic alliance development.
 Bob is the former Chairman of the Board of Trustees for the Virginia Retirement System (VRS), a $72 billion public pension plan. The Virginia Retirement System administers a defined benefit plan, a group life insurance plan, a deferred compensation plan and a variety of other retirement benefits for over 600,000 state employees. Bob has served on and led a number of committees of the board including the Audit & Compliance Committee, Administration & Personnel Committee, and Investment Policy Committee.
 Previously, Bob was Director of Private Equity with Arthur Andersen's Transaction Advisory Services Practice. In this capacity, he provided due diligence and other advisory services to some of the largest private equity firms in the nation like Allied Capital, Texas Pacific Group and The Carlyle Group.
 Bob is widely regarded as a thought leader in a number of areas including entrepreneurship, finance and diversity & inclusion. He was recognized in The Root 100 list of prominent business leaders and is a frequent speaker for the Sovereign Wealth Fund Institute, Pension Bridge, NMSDC, INROADS, Jack & Jill, Robert Toigo Foundation and the Executive Leadership Council. Bob holds lifetime memberships in Kappa Alpha Psi Fraternity Inc., the National Eagle Scout Association, and the National INROADS Alumni Association.
 Bob received a Bachelor of Science Degree in Economics from Virginia Commonwealth University (VCU), in Richmond, Virginia. While at VCU, Bob was a recipient of the University's Distinguished Service Award and served as a Virginia Governor's Fellow in the Office of the Attorney General.
There were no results found.