Robert J. Hughes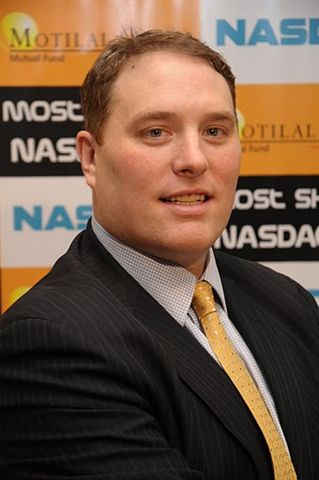 Robert J. Hughes is Head of Nasdaq Investment Solutions. In this capacity, he is responsible for managing and developing the Nasdaq Global Index business across the index licensing, benchmarking and custom calculation segments. Hughes works with his team in the US, Europe and Asia to devise strategies and create business opportunities for current and prospective Nasdaq clients. He also oversees all sales aspects of the Dorsey Wright brand, which provides technical research and analytical tools to thousands of advisors.
Prior to joining Nasdaq, Hughes served as a Director for the Independent Research Network (IRN), a joint venture co-owned by The Nasdaq Stock Market and Reuters. The IRN was developed to provide small and micro-cap companies access to broker quality independent research.
Hughes has worked in the financial sector his entire career. He spent more than a decade in Investors Relations and was also employed with Morgan Stanley as a financial advisor.
Hughes received a Bachelor of Arts degree from the University of Notre Dame and was a Monogram winner for the university's nationally-renowned football team.
Sponsorship Disclosure
This individual is employed by an organization with recent or existing sponsorship ties to CFA Society Society New York, or an organization that has strategically aligned itself with the Society as an active participant in CFA Society New York's Key Alliance Program.
For additional information, including a full list of recent sponsorship organizations and current Key Alliance Program participants:
---
Disclosure Details and Sponsorship Listings
There were no results found.