Rich Nuzum, CFA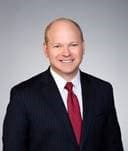 Rich Nuzum, CFA, is Global President of Mercer's Investments & Retirement business, and a member of Mercer's Executive Leadership team. During the past 25 years Rich has provided investment advice to clients in more than 20 countries, including many of the world's largest institutional investors.
In prior roles, Rich was the President and Global Business Leader for Mercer's investment management business, global Chief Investment Officer for Mercer's investment management business, and held a variety of other leadership roles while based in Tokyo, Singapore and later New York.
Rich holds an MBA with High Honors in Analytic Finance and Accounting from the University of Chicago, and a BA with Honors in Mathematical Sciences and Mathematical Economic Analysis from Rice University. Rich also did graduate work in international economics at Tokyo University. Rich is a Chartered Financial Analyst and a member of the CFA Institute.
Rich has repeatedly been named to CIO Magazine's annual list of the world's most influential investment consultants, and received CIO Magazine's 2017 Industry Innovation Award as "Consultant of the Year".
There were no results found.