Ramona Heine, CFA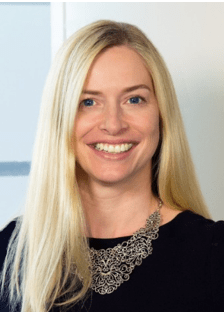 Ramona Heine is a senior, international asset management executive with over 20 years' experience and a proven track record with global companies in the US and Europe. Her strong strategic background as well as her leadership, risk management experience, people and transformation skills position her well for firms striving for growth. Mrs. Heine serves as an independent director on the international corporate board of MUFG Investor Services, which is under the umbrella of Mitsubishi UFJ Financial Group as well as several fund boards in strategic partnership with UBS, the leading Swiss bank.
Prior to her current role, Mrs. Heine served as Managing Director of the Asset Management division of UBS, where she was strategic partner and Chief of Staff to the Head of the Americas' business, the global fund of hedge funds business, which ranks No. 2 in the world, the bank-wide product development platform (approximately 1,000 different investment products), the global investment specialist organization, and UBS' asset servicing business.
Prior to this role, she had day to day responsibility for product development and management of UBS' alternatives businesses including hedge funds, private equity, and infrastructure. During her 11 years at UBS, Mrs. Heine was responsible for the joint venture relationship between UBS Hedge Fund Solutions and the UBS Wealth Management channel. This enterprise led to UBS Hedge Fund Solutions becoming the world's second largest fund of hedge funds. Mrs. Heine continues to serve as a non-executive director on all joint venture Cayman fund entities.
Prior to joining UBS in 2007, Mrs. Heine ran the product development and strategy for both hedge funds and structured products at Threadneedle Investments in London. Proceeding Threadneedle, she worked at Coronation International in London where she was overseeing Product Development and Client Services of the fund of hedge fund business. Mrs. Heine began her career in 1996, when she joined Commerzbank in Germany, in which she worked in several roles including as an analyst in the asset allocation team in the wealth management division and as a product developer in the asset management division.
There were no results found.