Phil Fiore, CIPM, CRPC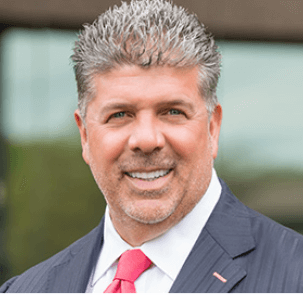 Phil has more than 20 years of experience in providing investment consulting services to both institutions and high net worth individuals. Prior to co-founding Procyon Partners, Phil was a Senior Vice President of Wealth Management at UBS where he was also a member of the Institutional Consulting Group and its Advisory Council, a Senior Institutional Consultant and a Senior Retirement Plan Consultant. He also served as Co-Chair of the UBS Corporate Development Advisory Board and its Retirement Advisory Council. Phil has twice been recognized by 401KWire as one of the Nation's 300 Most Influential Advisors in the Defined Contribution Arena, by the Financial Times as one of their Top 400 US Advisors (2014), and as one of Barron's Top 1,200 Financial Advisors (2015). Phil is also a frequent speaker at many national retirement conferences. Additionally, Phil is a member of the NYC Columbus Citizens Foundation, sits on the Western Connecticut Health Network (WCHN) Development Fund Board, its governance committee, and is also a member of the Danbury Health Systems Board of Directors and its Strategic Development Committee. Phil graduated from the University of Hartford with a B.A., and later earned designation as a Certified Investment Management Analyst (CIMA®) through the University of Pennsylvania's Wharton School of Business and as a Certified Retirement Plans Counselor (CRPC®) through the College for Financial Planning℠. Additionally, Phil is a member of the Retirement Advisor Council, an independent group that advocates for successful qualified plan and participant retirement outcomes through collaborative efforts of experienced industry professionals. Phil is also a member of Secession Golf Club and Trump National Golf Club, and enjoys boating and working out. He currently resides on Candlewood Lake in New Milford, Connecticut with his wife, their two sons and their 130 lb. Rottweiler named Romeo.
There were no results found.