There were no results found.
There were no results found.
Peter Mulroy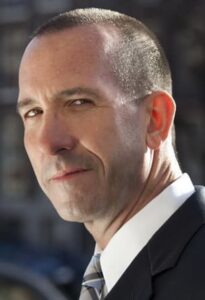 Peter Mulroy is Secretary General of FCI, the world's largest network of receivables finance and factoring companies, with its headquarters in Amsterdam, Netherlands.
Prior to joining FCI, Peter was previously Senior Vice President, International Regional Manager and Managing Director with CIT's Trade Finance unit in the US, a $40+ Billion financial services company and one of FCI's original founding members. Peter also served on the management committee of CIT, supporting the global growth strategy of the company. Peter came to CIT through the acquisition of the factoring unit of SunTrust Bank, where he developed their international factoring business.
Peter is a past Chairman of FCI, and has served on the FCI Executive Committee for over a decade. Peter also served as Chairman of the Prudential Risk Committee of the EUF.
He has worked and lived previously in Europe and the Middle East. Peter received his Bachelor's Degree from Rutgers University in New Jersey, studied at the Universität Konstanz in Germany, and his MBA from Thunderbird, School of Global Management in Arizona.
As Secretary General, Mr. Mulroy assists banks, regulators and governments from around the world in educating the role and introducing the concept of factoring, a facilitator of liquidity and mitigator of risk for SMEs and Corporates in both domestic and international trade. He addresses audiences from around the world on the subject of factoring and international trade and is generally regarded as an "ambassador for the receivables finance and factoring industry".
Mr. Mulroy can be reached by e-mail at: [email protected]. For more information on FCI, please visit our web-site: http://www.fci.nl.